Commercial Fleet Vehicles For Sale Mississauga & Brampton, Ontario
When you need to get a job done, you need a vehicle that supports your work every step of the way. At Team Chrysler, are here to help you find the Dodge, Jeep, Chrysler or Ram fleet trucks and vans to ensure you are comfortable and well equipped to take on any task. We provide you with the Jeep, Ram, Chrysler, and Dodge fleet vehicles you've been looking for to up your performance and also look great while going from job to job.
We look forward to helping you source the commercial fleet vehicles your business needs. Contact us today and let us help you source the exact fleet vans and fleet trucks you need. A member of our expert sales team will be available to assist you every step of the way.
Our commercial fleet lenders include Jim Pattison Lease, Element Fleet Management, Wheels, ARI, GE Capital Fleet Services, FOSSS National Leasing, Jim Peplinski Leasing, Enterprise Fleet Management, PHH Coporation, Addison Fleet, EMKAY.
FCA's Chrysler, Jeep, Dodge, Ram 2022 Commercial Fleet Buyer's Guide.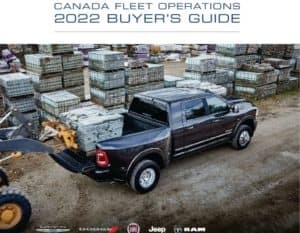 Commercial Truck, Heavy Duty (HD) Truck & Fleet Inventory